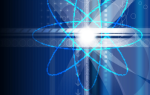 Roosevelt's "New Deal" with Appalachia, served multiple purposes. First, it resulted in the formation of the Tennessee Valley Authority (TVA) in order to power the Philadelphia Project at ORNL and create the Atomic Bomb that swiftly ended WWII. Secondly, the New Deal brought power and new educational opportunities to a region enduring persistent economic hardship. The Civilian Conservation Corps arrived to build TVA's system of hydro-electric dams, but also to teach sustainable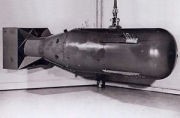 farming techniques and combat soil erosion.Today, the TVA continues to take a prominent role in the success and conservation of the region. During the Victorian era, the railroad brought opportunities for tourism at Oliver Springs, along with jobs from coal-mining but since WWII, Anderson County has been best known as the location of the "Secret City" of Oak Ridge, home to Oak Ridge National Laboratory, scientists and other workers, and their families.
Today, ORNL maintains an important role in the advancement of cutting-edge technology in the Tennessee Valley Technology Corridor. Top attractions in Anderson County include the American Museum of Science & Energy, the Museum of Appalachia, the Appalachian Arts & Crafts Center, Norris Dam State Park, and the Coal Miner's Museum among others. The well-stocked tailwaters of the Clinch River at Norris Dam & Reservoir are one of East Tennessee's most popular fishing locations.